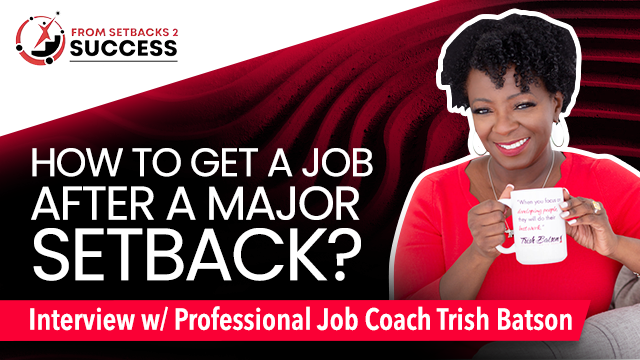 Have you been recently released from prison and looking for a job? Having problems structuring your day and being productive? Don't be discouraged. Here are the tips you should consider! Watch Brilliant Job Interviewing and Productivity Tips For Felons.
In this episode, Quincy Benton interviews Professional Job Coach, Author and Motivational Speaker Trish Batson. Trish is the CEO of Agile Hero LLC, a consulting firm specializing in career counseling, resume/interview techniques, leadership coaching, and public speaking. She offers more than 20 years of experience.
Trish is also an avid motivational speaker on topics such as: Leadership, Moving Toward Success, Self-Worth, and the Empowerment of Women. She has worked for prominent companies such as Toyota Connected, MoneyGram Inc., Capital One Bank, Thomson Reuters Corporation, and USAA Financial Services.